Stop getting stuck in dead ends
You want to learn advanced modes outside of a jazz context but there aren't enough really cool groove examples for advanced harmonic theory that speak to the non-jazz guitar player. With PimpMyLicks® you get to rock out, blues up, funk it down and rip anyway you want in any mode out there!! Plus with melodic development techniques you can pimp those stale old licks or start to invent your own!!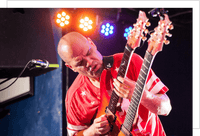 Learn 16 modes
Learn the most important modes with the signature chords. For each scale there will be
* backing track for soloing and comping
* fretboard diagrams for scales and chords
Groovy examples
Learn advanced harmony in different groove contexts such as funk/RnB, rock, metal, blues (and also jazz) ambient/electronica that are fun and RELEVANT!!
Varied Exercises for PML-ing!
For each mode, you will learn
* Chord drills
* Picking & legato scale exercises
* Scale melodic development so you can PIMP YOUR LICKS!!!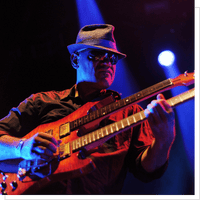 Get your licks by experts
You worry about your licks, riffs or the whole performance but don't know where to consult? We can help!
Submit My Video
I'm a fan of advanced harmony but asking me to learn jazz, bebop just doesn't work. Only rock, metal can really speak to me. I love how "pimp my licks" provide me really fun way to learn that I couldn't find anywhere else.
I'm sick of playing pentatonic over and over again, but not sure how I could improve. I tried different courses online, youtube but none of them actually helps. I found out pimp my licks by my friend and it actually helps a lot.
I love the melodics development techniques. The backing track are so groovy. I had so much fun playing over the backing tracks. I used to learn a lot of licks but when putting them in context, they just didn't make sense. Now I can develop my own licks. Love it.